Shobha Shringar Jewellers: The embodiment of authentic Jadau Jewellery
Jadau jewellery is a true masterpiece that has adorned women for centuries, and its beauty never fades away. The intricate designs and the use of precious stones make it stand out from any other jewellery form. If you're looking for unique designs, Shobha Shringar Jewellers in Mumbai is where your search ends! Their loyal customers come from across the nation to get their hands on these beautiful pieces. Let's dive into the history behind jadau jewellery and discover what makes Shobha Shringar so special!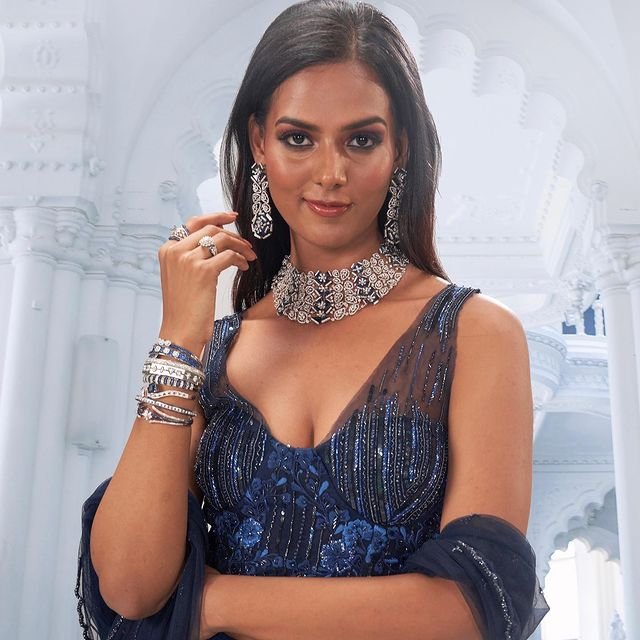 What is jadau jewellery?
Jadau jewellery is a traditional form of Indian jewellery originating in the Mughal era. The technique involves embedding precious and semi-precious stones into gold, creating intricate designs on the surface. The word "Jadau" translates to "embed" or "inlay", which perfectly describes how this type of jewellery gets made. Jadau jewellery is an art form practised in India for centuries. Its origins can be traced back to the Mughal era when it was a popular choice among royals and nobles. In this technique, precious stones get embedded into a base metal using gold foils. The process involves intricate handwork and requires great skill and expertise. Shobha Shringar has kept this traditional art alive by creating unique designs that appeal to modern-day customers while maintaining its historical significance.
Shobha Shringar: The Brand's History
Shobha Shringar is a renowned name in the world of jadau jewellery. The brand, founded by Mrs Shobhana Choksey in the 1980s, has been creating exquisite jewellery pieces ever since. This legacy is now continued by her son, by creating stunning pieces of art which are just as gorgeous. What sets Shobha Shringar apart from other brands is its attention to detail and unique designs. It strives to create pieces that are not only beautiful but also tell a story. Each piece of jewellery is crafted precisely using traditional techniques passed down from generation.
The brand's loyal clientele includes many customers who travel all the way from Bangalore to Mumbai just to purchase their favourite piece of jadau jewellery. That speaks volumes about the quality and craftsmanship the brand offers.
Over the years, Shobha Shringar has participated in various exhibitions across India, showcasing its stunning collection of jadau jewellery. Their participation highlights their commitment towards preserving and promoting traditional Indian art forms. In addition to jadau jewellery, they offer a range of contemporary designs that cater to modern tastes while retaining the essence of traditional craftsmanship. Shobha Shringar Jewellers truly embodies the beauty and elegance synonymous with jadau jewellery-making.
Conclusion:
Apart from all this, Shobha Shringar is all set for their Summer-23 collection for all jewellery aficionados. Shobha Shringar's recent trajectory has taken the Indian jewellery landscape by storm. The Brand officially designed the crown for the Miss India beauty pageant and has been its jewellery partner for 3 years running. Shobha Shringar has also won Times Retail Awards' best jadau jewellery award and India's best diamond earring designs at the Retail Jeweller Awards. Recently, Mrs Choksey got felicitated with a lifetime achievement award.
CLICK HERE TO CHECH OUT OUR Jadau Jewellery COLLECTION