With a Legacy of more than 40 years, Shobha Shringar has been widely known for exquisite designs that are perfect conjunction for design and emotion.
Jewels that are conceptualized by Nisha Choksey and brought to life by the team of skilled and excellent workers
Checkout Shobha Shringar Jewellers Collections in Gold, Diamond and Polki as SSJ's Legacy is what inspires the future.
Welcome to the Legacy of ShobhaShringar Jewellers to know about the finest work the city has to offer.
About Shobha Shringar Jewellers
Who we are
A name synonymous with elegance
SHOBHANA CHOKSEY
Mrs. Shobana Choksey - the founder of Shobha Shringar Jewelers, has been a significant figure in the Jewelry landscape of Mumbai. She has an intricate eye for detail and an unrelenting work ethic. It is these strong values that have won the heart and support of her family and helped her find immense success with business in an era when women were not associated with anything other than household work. Mrs. Choksey led Shobha Shringar Jewelers to open up its first showroom in the beautiful neighborhood of Walkeshwar which has today blossomed into a massive four storied jewelry boutique that has a client base as diverse as its jewelry collection. Superseded by her capable son who is a resourceful businessman, the story of Shobha Shringar Jewellers continues.
SNEHAL CHOKSEY
Shobha Shringar Jewellers was sparked by Mrs. Choksey making hand-made jewelry and selling it from home. She received tremendous support from her father and her dear husband. A visionary with an acute business acumen, she took the brand from a home to a humble outlet and grew it into the mammoth we see it as today. Following in his mothers footsteps, Mr. Snehal Choksey joined the growing business and took it so well in his stride, it is like he was born for it. Mr. Choksey is a revered student with a multitude of industry related courses like Diamond cutting, Grading, Designing and Marketing under his belt. The heir to the brand redefined the horizon and took the brand to new heights. With his mother and wife on his team, the trio will not stop any time soon. The wife, Mrs. Nisha Choksey is the head designer at Shobha Shringar Jewelers. Her strong work ethic and flair for creativity makes her a perfect fit into the family brand.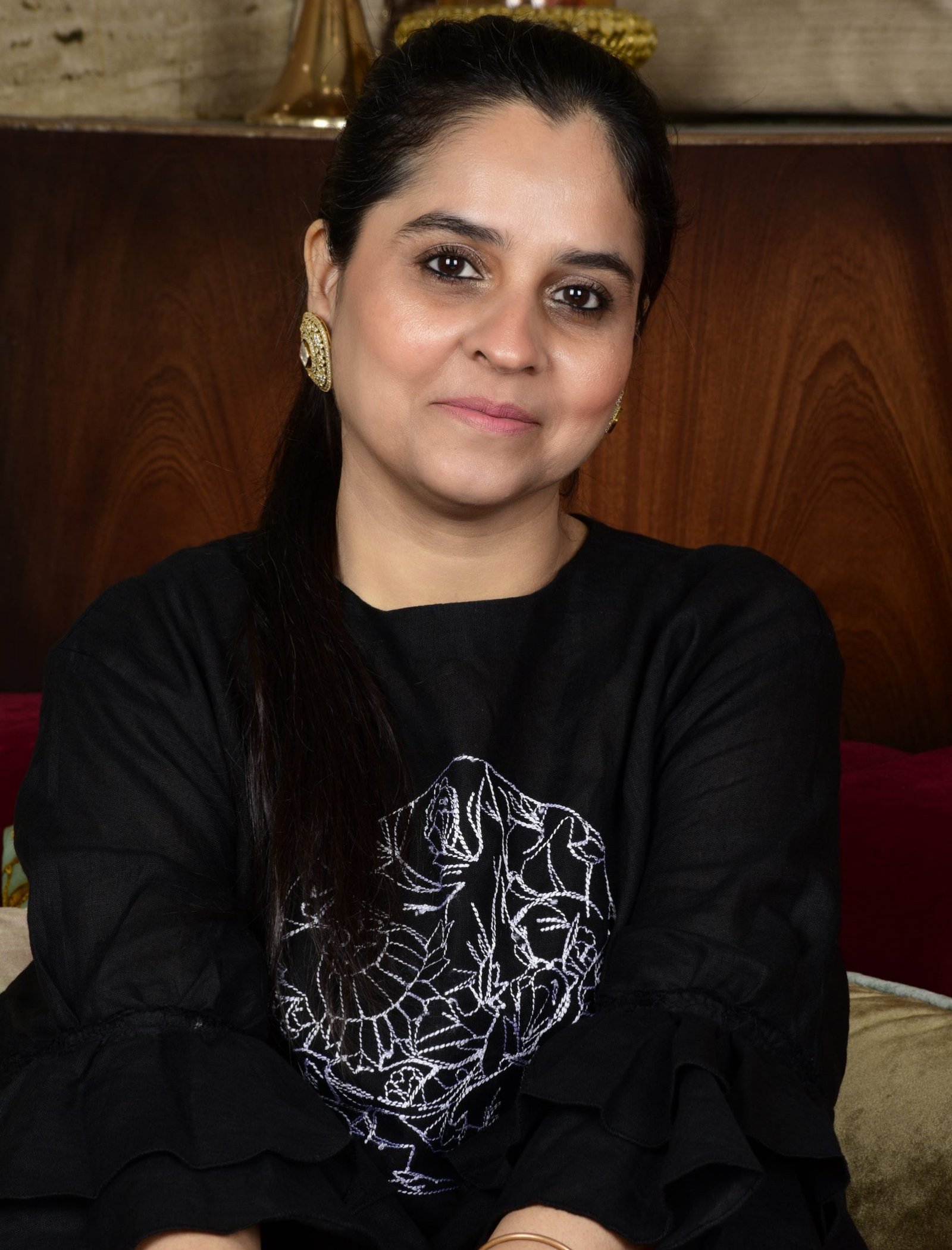 NISHA CHOKSEY
Nisha Choksey, our Chief Jewellery Designer has been instrumental in creating some of the best pieces that Shobha Shringar Jewellers has created. She has been formally trained with Hetal Vakil whos the best in the business. Associated with the brand since two decades Nisha Choksey's creations are truly path breaking making the best use of contemporary and traditional. Besides, she has introduced a lot of techniques and styles into her work making her expertise unique. Her eye for detailing and aesthetics set apart Shobha Shringar's collection.
CRAFTSMANS
We are known for our exquisite designs that are the perfect conjunction of design and emotion. Our jewels and designs are conceptualized by Mrs. Nisha Choksey and brought to life by our team of skilled workers.
Some of our workers have a family history with our brand and others have a personal history with our brand. We as a brand, wish to make an impact with heirloom designs that stay unique across Generations. We use pearls like turquoise, coral, baroque and basra to create beautiful jewelry. We also have an enviable collection of diamond and gold jewelry under our name. We specialize in jewelry and our team is capable of customizing any piece of jewelry. We ensure we hallmark each and every piece of jewelry we make so as to prove the undisputed credibility of our products.
Our Photography Team
Alienum phaedrum torquatos neceu
Photographer
Viola Jensen
Photographer
Felicia Davis
Photographer
Jeff Alvarez
Weddings are wonderful but they take a lot work. Ours was with a short period between our engagement and wedding. I can't thank the team at SS for habilitating me and helping me find jewellery pieces which defined me. I wanted something aesthetic and traditional. The final neckpiece was a polki set with my favourite stone emerald and ruby in gold. I appreciate my sister-in-law for making me meet my bling soulmate, SS.
Planning for a wedding is a task. After seeing the FBB Miss India contest and the glittering jewellery in it, I was glad to know their partners were none other than Shobha Shringar Jewellers. I booked my next appointment and made SSJ a part of my special day! Thank you for making me feel like a real 'Queen'.
Shoba Shringar has been adorned by my family for decades now. So it was idyllic that I would get my wedding jewels made there. I picked this stunning gold necklace with polki diamonds for the most special day of my life. It matched perfectly with my avant garde look and completed my ensemble. SS really knows how to make a bride cherish her jewellery with their unique jewels.
Thank you for the amazing set & making my wedding day perfect.
Thank you for your amazing customized diamond set.
Wedding jewellery curated by Shobha Shringar Jewellers looked beautiful on my special day.
Follow Me on Instagram
@ My_wedding_day
It seams that you haven't connected with your Instagram account